Interior Designer in Abu Dhabi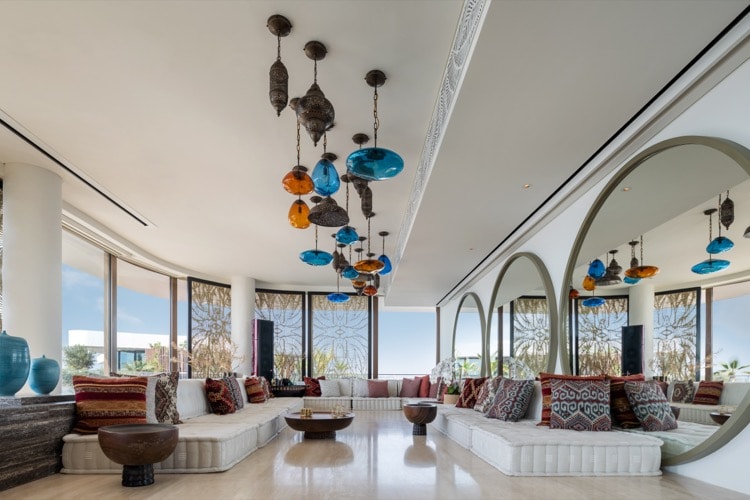 We are IAIA, a leading interior design company in Abu Dhabi. 
Passionately transforming spaces into extraordinary havens, our creative interior designers are a gateway to a world of captivating aesthetics and unparalleled craftsmanship. 
As an award-winning interior design studio in Abu Dhabi, IAIA delivers design aspirations, creating living and working environments that evoke a lasting impression of amazement.
At the core of our creative vision lies our dedication to quality design and individuality for every project because we understand the power of well-curated spaces in enriching the lives of every person that walks into one of our creation. 
Our team of passionate designers embodies their craft, infusing every project with their creative genius and sense of style.
When you entrust us with your vision, our interior designers, architects, and consultants in Abu Dhabi embark on a journey of collaboration, seeking to design the space you desire. We listen intently to your aspirations, blending our expertise with your personal taste, resulting in designs that reflect your individuality.
IAIA has designed luxurious residences to inviting and exciting commercial spaces. 
We tailor our interior design services in Abu Dhabi to suit diverse needs and aspirations. Whether you seek a haven of tranquility, a showcase of opulence and elegance, or an environment that fosters productivity, our talented team is adept at crafting spaces that transcend expectations.
Our designers curate harmonious palettes, select exquisite materials, and create captivating layouts that flow effortlessly. We blend functionality with beauty, ensuring that every aspect of the design serves a purpose while evoking a sense of wonder and delight.
As a full-fledged interior design firm in Abu Dhabi, we take pride in our unwavering commitment to quality and professionalism. We meticulously manage every step of the design and execution process. Our hands-on approach ensures that each project is flawlessly executed from start to finish.
Our team collaborates closely with skilled craftsmen and suppliers, ensuring that every aspect of the project is handled by experienced professionals. From conception to completion, IAIA ensures top-of-the-line products and services.
Being an award-winning design studio in Abu Dhabi is the fruit of limitless innovation and imagination in design. Our team of designers, architects, and consultants strive to infuse your space with a unique blend of beauty, functionality, and emotional resonance. 
At IAIA, we know that exceptional design goes beyond aesthetics. Great design is transformative and enhances and elevates the daily experiences of those who inhabit them, and this is the legacy we're building.